Details
- Made from high quality polycarbonate
- Special translucent display
- Gauge thickness: 0.5mm
- Coloured symbols, numbers & indications
- Indelible printing
- Finished and perforated
- Simple replacement of the original ones*
* Even if the gauges are intended to simply replace the original ones,
we highly recommend to visit a motorcycle workshop for their installation
since the needles' precision is sensible.

- In order to remove the original gauges, extract carefully the needles
by using to spoons as shown in the image below.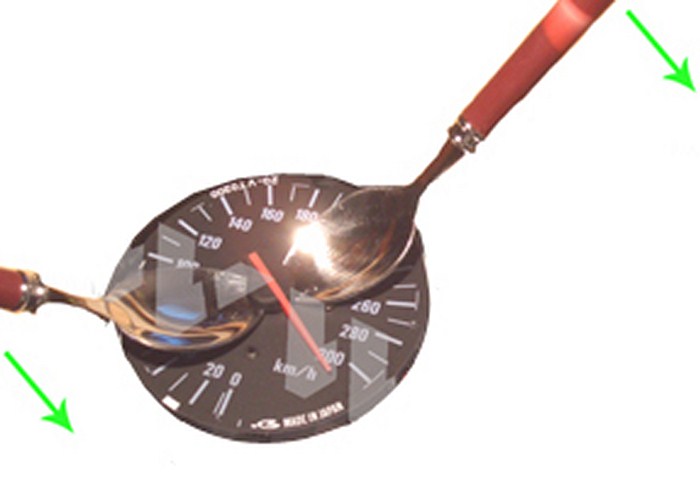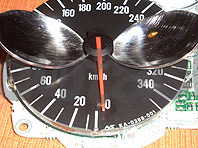 - Then pull out the gauge by using a flat knife or a similar tool as shown in the image below.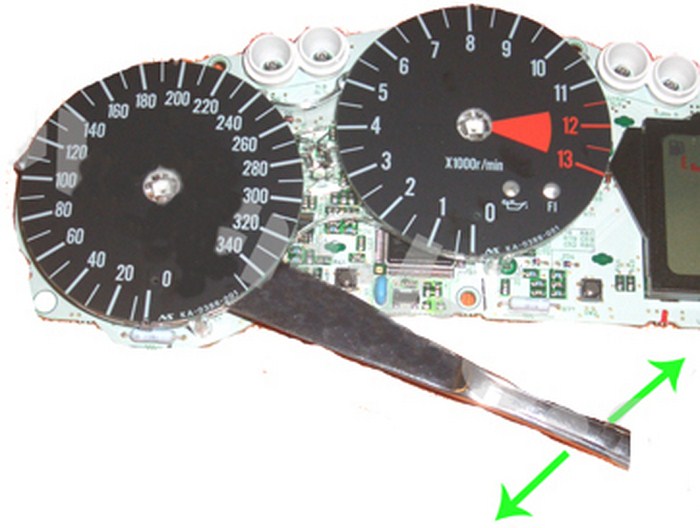 - After having removed all gauges, place the new ones and then put the needles in their initial position.

- The white gauges can be ideally combines with our white, red and blue LED stripes in order to achieve
a uniform and impressive illumination.